Alison Tyler Gets A Big Bonus At Her New Job.
April 07, 2016 - Alison Tyler - Rating: 8.27 - Runtime: 48 mins
Scene info for: Alison Tyler Gets A Big Bonus At Her New Job.
Scene Description:
Alison just started working for a cleaning service to make some extra cash. Bill ordered her services and was pleasantly surprised when he was greeted by this banging full-bodied brunette. Alison starts cleaning and Bill can't take his eyes off of her. The cleavage of her two huge tits and her big round ass are well pronounced as she bends over to clean all the corners and crevices. Bill has a great idea to make watching her clean more enjoyable and offers to pay her more to clean in just her bra and panties. A little hesitant at first but since she's strapped for cash she goes for the idea and is even a little turned on by the idea. In a thong and low cut bra now Bill gets a much better look at her amazing body. But soon Bill gets bored of this and wants to see all of Alison's curves bare. He suggests a little more and more until she finally goes for the idea. Alison continues cleaning completely nude now and Bill soon can no longer take it and starts jerking it right in front of her. This shocks Alison and first but having gotten a little wet by working naked and how her body turned Bill on she warms up to the idea quickly. She grabs that cock stuffs it in her mouth and starts sucking like a champ. Soon it's a full-out fuck fest as Alison gets her pussy and mouth stuffed over and over by Bills huge cock. Alison earns her, now $50 and hour, payment and works that 6' beautiful frame of hers incredibly. After cumming multiple time herself eventually Alison takes a huge load to the chin and swallows it down, making sure she cleans every drop.
Girls in this scene:
Alison Tyler
More Big Tits Round Asses Videos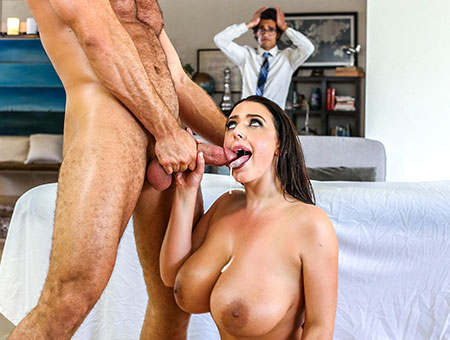 Runtime: 43 mins - July 27, 2017 - Rating: 8.08
Angela White holds a lot of tension on her breasts, so when she gets a massage, she likes to get a full body massage....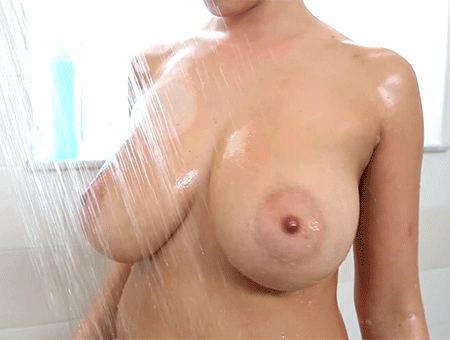 Runtime: 56 mins - April 14, 2016 - Rating: 9.23
So things have been rough and i wanted to unwind. I been following a particular girl for a long time and am a huge...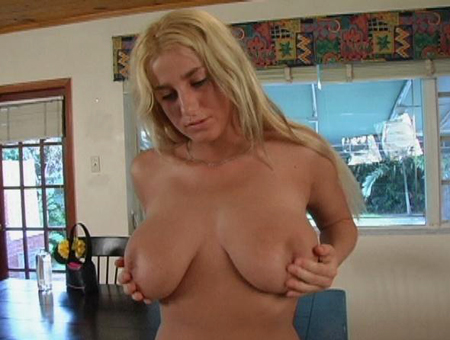 Runtime: 25 mins - August 26, 2004 - Rating: 9.68
Anna has big perky tits and a plump ass to go with it . She comes over the house to get fucked all over the place .